Now that we've had the first snowfall of the year, it may be time to prepare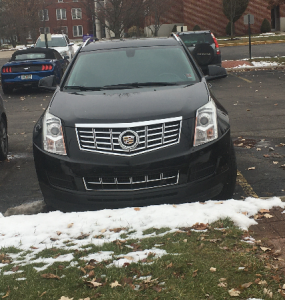 your vehicle for the winter months.
If you're a commuter or have a parking pass but live on campus, preparations for winter storms and below freezing weather could benefit you, It could also save car owners plenty of money and time down the road.
According to Lisa Marsalek, the Dean of Students, "There are 159 students with parking permits on campus."
Using the data from Marsalek, over 100 of these students are from Ohio. However, we also have students who come from out of state, some of whom may be experiencing their first northern winters, including Texas, Georgia, and Florida.
Michael Schockman, the manager at the Autozone on North Clinton Street, had some advice on dealing with winters. "You have to keep in mind all winters are different, some are colder and some have more snow, but there are some general rules that we like people to know."
According to Schockman, the first of these rules is to make sure that you have your vehicle serviced before and after winter. "Fall and spring are good times to make sure nothing's wrong, to prepare for winter and make sure nothing's hurt from over the course of it."
"Check your owner's manual for when it's suggested to get your car looked at," Schockman advised. "Generally the rule is four or five months, but all cars and conditions need things different."
Written by: Camrin Santchi