As the regular season continues to wind down, opportunities to watch the Yellow Jackets play also decrease. The Yellow Jackets will play in five more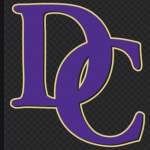 regular-season games, two of which will take place in the Carl. H. Weaner Center. The Jackets will face Earlham College (Earlharm, IN) on Wednesday, February 12th. Tip-off begins at 7:30 pm. The Jackets will also face Rose Hulman Institute of Technology on Saturday, February 15th. Tip-off for this contest begins at 3:00 pm.
The Defiance College Men's Basketball team has been off to a rather quick and action-packed Heartland Collegiate Athletic Conference (HCAC) season. The Yellow Jackets are currently ranked eighth in the HCAC Men's basketball standings with a conference record of 5-8 and an overall record of 10-10.
Leading the way in the HCAC standings is Hanover College (Hanover, IN), with a conference record of 9-4 and an overall record of 15-5. Yellow Jacket rival, Bluffton University (Bluffton, OH), is ranked fifth in HCAC standings with a conference record of 7-6 and an overall record of 11-9.
So far, during the season, the Yellow Jackets have racked up big wins over Concordia University (Ann Arbor, MI) with a final score of 79-78. The game-winning shot comes from sophomore, Tyler Andrew. Andrew hit a 3-pointer with 7 seconds left. The shot lifted the Yellow Jackets to the team's first win of the season and an exhibition win.
Following the exciting road win, the Yellow Jackets traveled to Ball State University (Muncie, IN) to face off against the Cardinals in another exhibition match-up. This match-up was the season opener for the Cardinals. The Cardinals took their first victory over the Yellow Jackets with a final score of 87-43. The Yellow Jackets bounced back quickly by winning their next five non-conference games. The five-game win streak consisted of wins against Westminster College (New Wilmington, PA), Spalding University (Louisville, KY), Great Lakes Chrisitan College (Lansing, MI), University of Akron-Wayne College (Orrville, OH), and Kent State Tuscarawas (New Philadelphia, OH).
The Yellow Jackets started conference play with a big win over Rose Hulman Institute of Technology (Terre Haute, IN). Junior, Miciach Cox leads the Jackets with a total of 19 points, followed by two 17-point performances from Sophomore, Sean Tyson, and Tyler Andrew. The Yellow Jackets have since increased their HCAC Record with wins over Hanover College (Hanover, IN), Manchester University (Manchester, IN), Mount St. Joseph University (Cincinnati, OH), and an exciting triple-overtime win against Earlham College (Richmond, IN).
Don't miss out on your chance to catch the Yellow Jackets live in action before the regular season ends!
Written by: Hailey Krawczyk