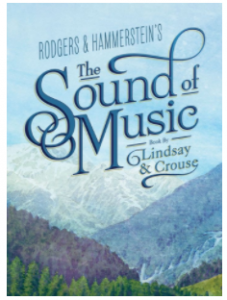 This spring, Fort Defiance Players, a local community theatre, will be putting on The Sound of Music.  Performance dates are April 23-26 and will be taking place at the Defiance Community Auditorium located downtown at 629 Arabella St. Times on viewing the musical will be available at a  later date.
When asked if she would go and see this musical, Lynne Stuckey, a student at Defiance College, said, "yes, it's a fun musical."
Another student at DC responded, "I will definitely be watching this musical. We performed it in high school and would love to see it again."
If acting is more your style, anyone that would like to audition can sign up for tryouts on February 16 and 17. According to the Fort Defiance Facebook page, to audition, come with a short musical piece to perform that shows off your music ability.  A piano accompanist will be there if needed.  There will also be a reading selection that will be handed out at the audition.
Since there are roles for both children and adults, there are multiple days for tryouts.  The child actors will be 2 p.m.-4 p.m. on the 16, followed by some adult auditions beginning at 4 p.m. and ending at 6 p.m. There will also be additional spots to audition for adults on February 17 between 7 p.m.-9 p.m.
All auditions will take place at the Defiance Community Auditorium.
On being asked why college students should audition and be a part of the arts, a member of the Fort Defiance Players said, "it gives students a chance to perform and use their talents outside of college.  They meet new people and experience being part of a community activity."
For more information, check their Facebook page here https://www.facebook.com/fortdefianceplayers/or on their  Instagram https://www.instagram.com/fortdefianceplayers/
Randy Schroeder is the Fort Defiance Players director for The Sound of Music.
Written by Amber Baldwin