Do you like to write? Draw? Take photos? Create exciting works of art? Progeny is the place to have it published. There is still time to submit your work!
Progeny is Defiance College's literary and art magazine. It has been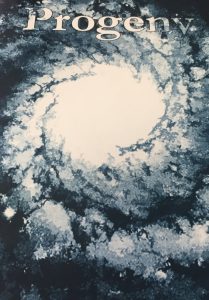 published annually or bi-annually since 1961. According to Camrin Santchi, Progeny co-editor, "Progeny is a spiritual sister to The Defender, a Defiance College publishing that focuses on the creative works rather than journalism".
The magazine publishes poetry, prose, art, and photography. Write, create, and go here to Progeny's website, fill out a form, and enter your work.
You may also email Dr. Steven Engel at sengel@defiance.edu. He is the new advisor this year. Or Camrin Santchi, at csantchi001@defiance.edu or Samantha Haas at shaas002@defiance.edu. The duo will be co-editing the magazine this year.
Dr. Engel states, "Submission can be made by students, faculty, staff, and alums of Defiance College."
"Anything from short stories to poetry of any kind, even photographs and other art. When it comes to visual art, though, submitters need to keep in mind that Progeny no doubt will be printed in black and white, and thus images that rely on color may not work as well" claims Santchi.
There are plans to create a new layout and look for the magazine that is more consistent with the Defiance College brand. Dr. Engel comments that Michaela Hunt is designing a new logo for the magazine.
When asked, some students were unaware of the magazine or were not planning to submit.
"I was not planning on submitting anything, but it does sound interesting and will check it out," said one student.
Morgan B said she "knows nothing about it."
When talking to Jess L., she was not planning on submitting anything.
The magazine is expected sometime near the end of the semester.
According to their website, for published submissions, "Progeny takes only first rights and asks to be acknowledged in any re-publication of a work."
Written by: AD Johnson