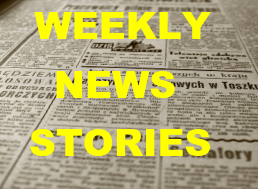 This Wednesday, September 9, 2020, the Defiance College will be having an Academic and Organization Fair for all students. Freshman and Seniors are welcome to browse the tables located between the library and Serrick from 11:00 am –12:00 pm. Juniors and Sophomores can look around from 12:00 pm – 1:00 pm.
It is an opportunity for students to find out more information on different organizations offered by the college. Each Academic department will also have designated spots for students to check out if interested.  

If anyone is interested in writing for The Defender, there will be a sign-up sheet at the English Department table along with other fun and totally cool things (I can't say there will be cake pops but there will be cake pops at our table). 
The live-action movie, Mulan, premiered this weekend on Disney+ for $29.99 in addition to the subscription fee. Fans that don't want to pay the almost $30, the movie will be available for free December 4, 2020, for those with subscriptions. 
The movie's release was not without controversy, however. Many Asian pro-democracy advocates called for a ban of the movie after the lead actress, Yifei Liu, made remarks in support of the Hong Kong police. Read more about the ban at https://www.bbc.com/news/newsbeat-54024810 
This week, Taco Bell announced they will remove more items off their menu in November. The news comes as a jolt to fans everywhere as Taco bell had previously removed a dozen popular items last month including all potato items. According to Tacobell.com, the soon to be gone items include "Mexican pizza, all items with shredded chicken, and Pico de Gallo. 
Written by: AD Johnson