The students in Social Work Practice 3 are participating in two fundraiser projects at Defiance College in conjunction with Project Pay it Forward.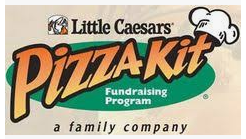 The first fund raiser is the sale of Little Caesar's Pizza Kits. Each pizza kit can make three pizzas. The average cost of one of these kits is $22. If pizza is not your thing, there is also crazy bread and two types of cookies.
The Little Caesars sales event will start on October 26, 2020, and end November 9, 2020. The links are Here or Here or Here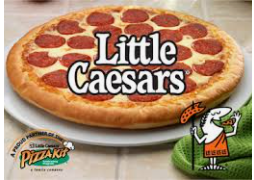 People interested can order online and then the order will be shipped right to your door. The order should take about seven business days to receive the product. Or you may contact Professor Alesia Yakos-Brown, Associate Professor of Social Work, at aybrown@defiance.edu and she will have a student participating in the project contact you.
The second fundraiser that the Social Work Practice 3 students are doing is a Faculty Flash. A Faculty Flash is when students visit different faculty on campus and ask for donations to their cause. The campaign is scheduled for October 30, 2020, during class time from 12:45 pm to 2:00 pm.
If anyone is unable to donate at this time you can contact Professor Alesia Yakos- Brown.
Pay it Forward is a non-profit organization that believes "that through acts of kindness among strangers, we all foster a more caring society" according to their website. With their help, the Social Work students are raising money for a local organization in the four-county area. Once they raise the money, they pick an organization that compliments their theme. This year, they have chosen to donate to women in poverty and women in poverty with children since that is their theme this year for their fundraising efforts.
Written by: Amanda Vasko