Written by: AD Johnson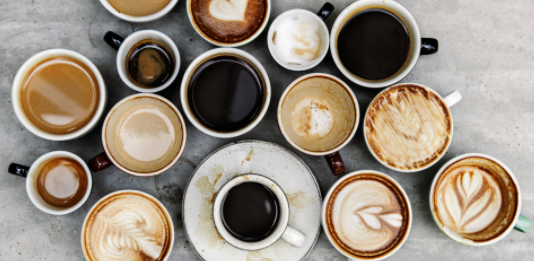 There are many places to get coffee around Defiance. To find the best coffee for DC students, I looked at the price, location, and options. 
Looking at the needs of the college student, I narrowed the choices to four close locations that would be accessible to students who do are unable to drive there. They were Biggby, The Hive, Tim Hortons, and McDonald's. 
Here's what I found starting with the least favorable to most favorable in choices of coffee for DC students.
McDonald's:☕ This restaurant came in last in all categories we looked for in best coffee except the price. Any size coffee was only $1.00 Their iced coffee price started at $1.59 for a small and $2.00 for a large. The most expensive drinks tipped out at $3.59. 
They have the least number of selections. A student can only select vanilla, caramel, or mocha with occasional special flavors like peppermint or pumpkin spice. They offer macchiatos, lattes, cappuccino, and americanos along with plain coffee. 
According to Google Maps, Mcdonalds was also the farthest walk. It is .7 miles away from the dorms with an estimated walk time of 14 minutes. 
Tim Hortons:☕☕ The coffee prices and options were comparable to McDonald's but Tim Hortons since the distance was closer, placed third on this list. It is .4 miles and about 9 minutes to walk. While closer than McDonald's it is still quite a bit farther than the other two options. 
Their prices fall in line with that of McDonald's with a small coffee being $1.55, a large $2.15, and the most expensive drink without add-ons was $4.09. The flavor options were similar to McDonald's as well. Tim Hortons offered vanilla, mocha, caramel, and a seasonal peppermint mocha option. They had hot, iced, or cold brew coffee and lattes, cappuccinos, americano, and espressos. 
The Hive:☕☕☕ The closet option for students comes in second. The Hive is just .2 miles from the dorms and is about a minute walk. They offer coffee, iced coffee, espresso, frozen coffee, lattes, cappuccinos, and americanos. The price of a regular small coffee is $1.79 with a large being $2.19. The most expensive drink is something called a frozen Jacket Mocha coming in at $5.09. The assortment of flavors and types were similar to Tim Hortons and McDonald's. The Hive also accepts Munch Money which did not figure into the results, but I wanted to note that. 
Biggby: ☕☕☕☕ Biggby being the only coffee specific store comes in first. It had the most options in type and flavor, second closet location, and comparable in price as the other stores. The store .4 miles with about a 2 minutes' walk from the dorms. 
Samantha Hass, a worker at Biggy and DC student filled me in on the flavors of coffee offered daily. They are at least 13 types. Sam states, "We have quite a few different types of coffee, which we rotate through every day." They are "Biggby best, Biggby Best Decaf, Hazelnut, Hazelnut Decaf, French Roast, Maple Bourbon, Vermont Maple, Pumpkin Pie, Costa Rica, Living Hope, Michigan Cherry, and Toasted Coconut". 
The price of a small cup of coffee is $1.99 and an extra-large is $2.39. Most other types of drinks begin at around $2.99 for smalls and upwards of $5.09 for the largest size. They have lattes, americano, café au laits, cappuccinos, and ice coffee. They have many flavors and combinations, many more than the rest of the stores.