Interesting places on Campus
Written by: MaKayah Long
Defiance College's campus has undergone many changes since the college was first established in the mid-1880s. Many of the buildings and facilities on campus have an interesting history or unique features that students may not know about.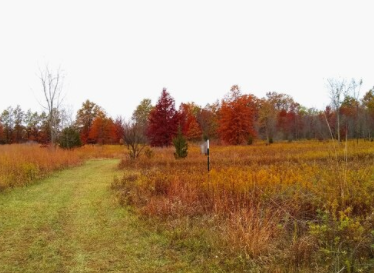 Thoreau Wildlife Sanctuary
This 250-acre wildlife preserve was established in 1989 by the late Bill and Helen Diehl through the Diehl Family Foundation. Over two decades of work was required to transform the overworked farmland into the "historically natural" wildlife preserve that exists today. The Thoreau Wildlife Sanctuary, a mere 3 miles from campus, is now managed by Defiance College. Students and faculty at Defiance have utilized the area to study ecology, plant trees, and better learn about the indigenous species of the area. In 2020, the sanctuary was opened to the public for the first time. It features four trails, two ponds, and an educational building where small group classes are held. For more info check out their website at https://www.thoreauwildlifereserve.org/visit
Dana Basement
The Dana Hall basement is home to two on-campus organizations. The DC Players are an informal group of students who develop and produce plays and musicals here at Defiance College. The Dana basement is home to the actors' dressing room, green room, and prop storage. The hallway was decorated by DC students and features art paying tribute to a few on-campus organizations such as Read @ DC and Project 701. The basement is also the home of the Opp Shop, an on-campus resource that lends professional clothes and accessories to Defiance College students and community members in need.
Weaner Community Center
The Weaner Center, previously the College Community Center, has been host to many high-profile guests over the years. The building has been the venue for performances from The Beach Boys, Duke Ellington, and John Denver. Comedian and civil rights activist Dick Gregory spoke in the center during a forum in 1968. It also functioned as a temporary cafeteria while the Enders Student Union was being renovated in the late '60s.

McCann Center
In October 1953, President Dwight D. Eisenhower visited Defiance College. The president of the college at the time, Kevin McCann, was a former biographer and speechwriter for Eisenhower. As a favor to McCann, Eisenhower agreed to stop by the college to speak briefly and lay the cornerstone for the new library. The Anthony Wayne Library and McCann Study Center would eventually become the McCann Center after the construction of the Pilgrim Library in the early '90s. The cornerstone laid by President Eisenhower is still visible in Dean Marsalek's office.