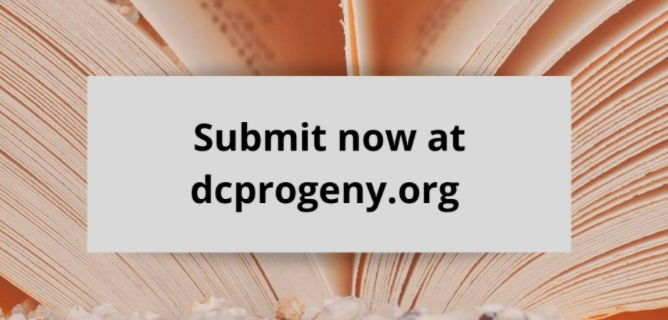 Poems, Pics, Prose, Oh My!
Progeny needs all kinds
Why not give it a try?
Do you like to write poems, fiction, or creative nonfiction? Progeny is the place to have it published.
Because of COVID, Progeny, like most things, had to delay publication. "We are excited to start publishing the journal again after a couple of years. We had hoped to publish last year but we were derailed by the pandemic," commented Dr. Steve Engel, Assistant Professor of English and Director of Composition at DC.
Progeny is now accepting literary submissions such as poems, short stories, fiction or nonfiction for another week so don't delay.
With publication projected sometime in May, there is not much time left.
Write, create, and go http:// https://tinyurl.com/dcprogeny to open Progeny's submission site, fill out the form, and enter your work.
Progeny is Defiance College's literary and art magazine. It has been published annually or bi-annually since 1961. Progeny focuses on creative works from students, staff, and faculty.
To check out previous publications of Progeny, head to the website http://dcprogeny.faculty.defiance.edu/home.html
For questions or more information, please contact Dr. Steven Engel at sengel@defiance.edu
Written by: AD Johnson