Meet Your 2021 Homecoming Queen — Kalin Hubble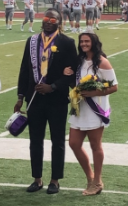 Written by: Elizabeth Patrick
Every year Defiance College has the honor of recognizing a homecoming king and queen along with attendants from each grade level.
Defiance College student body chose Maurice Brewer and Kalin Hubble as the 2021 Homecoming King and Queen.
Also, on the homecoming court were seniors Alexis Kiessling, Sophia Moller, Ellas Rogers, and Chase Stiner; juniors Grant Johnson and Julia Yeager; sophomores Marcell Maxwell and Hope Yost; and freshmen Amber Krause and Joseph Large.
Now let's meet your 2021 Homecoming Queen: Kalin Hubble.
Kalin is currently a senior here at Defiance College. She was born and raised in Anderson, Indiana with her mom, dad, and two younger sisters.
Kalin is a very involved student here at Defiance College. Kalin is actively involved in different organizations including softball, the Affinity Program as a peer interventionist, and being a student worker.
She came here to Defiance College to play softball and further her studies in what she thought was going to be Athletic Training. After being here for a semester, she decided that she wanted to make a greater impact on people's lives. She found a major interest in the way the mind worked and the ways that she can work with individuals to reconstruct their thought processes.
Being introduced to Social Work has been one of her most life-changing experiences. Getting to know the professors in that field of study has also been life-changing. Kalin's professors have helped her form a new perspective on the way people live and the ways that society works in continuously shaping stereotypes.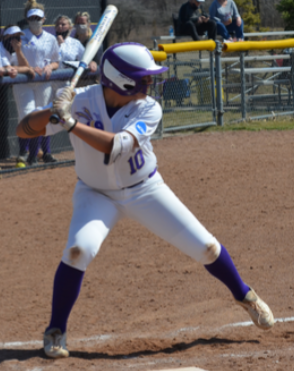 In softball, Kalin was the All-Heartland Collegiate Athletic Conference Player of the Year in 2021. She was as the HCAC Player of the Week two times last year. Hubble was the HCAC Freshman of the Year and was on the first-team all-conference and second Team All-Central Region in NCAA Division III from the National Fastpitch Coaches Association. She holds that DC record in doubles and home runs.
After Kalin graduates in 2022, she is not entirely sure what path she will take to continue learning at the master's level. She is currently deciding between continuing her softball career with her extra year of eligibility, coaching softball at the graduate level, or joining the Army to become a Social Worker or Clinical Psychologist.