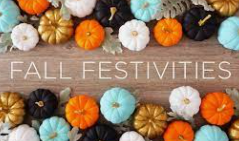 Written by: Amber Baldwin
Fall has arrived so here are some fun activities to do around town and in the community. **Remember- some, possibly all, might require a mask or other requirement so please be prepared.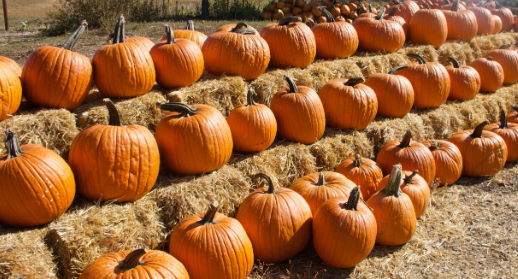 Graveyard Shift-Sherri Brake, author, and a paranormal investigator will be at the Stroede Center for the Arts, 319 Wayne Ave. on October 11. This event starts at 6:00 pm and is free. She will be speaking about cemeteries and her paranormal findings.
Witches Brew-Dress up like a witch and explore downtown Defiance. This event takes place on October 14. There are two times for this event, 11:00 am to 3:00 pm and 4:00 pm to 8:00 pm. It starts and ends at the Defiance Development and Visitors Bureau, 325 Clinton Street. There are also costume prizes for best hat, best shoes, and best overall
costume.
Meet the Renegade, Simon Girty-Learn about Simon Girty, an American colonial, with historian David Westrick. The event takes place at 5:00 pm on October 18 at the Johnson Memorial Library in Hicksville, 116 W. High Street. It is also free.
Defiance College Trunk or Treat-Date: October 28 Place: Hubbard Parking Lot Time: TBA
Defiance Lions Club Halloween Parade-On October 30 at 7:00 pm there will be a Halloween Parade in downtown Defiance. There are many participants with candy and many viewers so get there early for a good spot.
Defiance Farmers' Market-Every Saturday in October from 9:00 am to 1:00 pm there is a farmers' market in the Northtowne Mall parking lot. The address is 1500 N. Clinton Street. October is the last month the farmers' market is open for the year.
Leaders Farms-Leaders Farms is open every Friday from 6:00 pm to 10:00 pm and every Saturday from 2:00 pm to 10:00 pm for the whole month of October. They have a regular corn maze, haunted corn maze, zombie hunter paintball, hayrides, putt-putt golf, a pumpkin
patch, and much more.
Is Defiance Public Library…haunted?-James Willis, paranormal investigator, will be at the Stroede Center for the Arts, 319 Wayne Ave. on November 6. He will be speaking about his paranormal findings and his investigation at the Defiance Public Library. The event starts at 6:00 pm and is free.