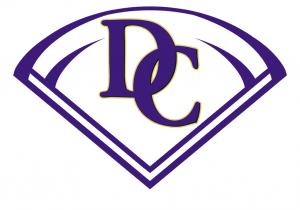 -Zac Bires
(Defiance, OH) With spring right around the corner, the 2015 Defiance College Yellow Jackets are preparing for an upcoming season and looking to rebound after last year. Even though they finished 9-29 last year and being preseason ranked 9th in the conference, Coach Derek Woodley still has high hopes for this season.
Coach Woodley does not really look into the preseason ranking as much meaning. He thinks "It simply comes down to making plays, pitches, and scoring runs" states Coach.
Being led by 6 seniors, Woodley is looking for great leadership and along with production. These seniors have been to the tournament, and know what it takes to get back and have that urge to get back. Woodley has always believed, "You are only as good as your upperclassmen."
Coach thinks this year will be different than last year because it is a closer knit group of guys, they hang out together and they also compete against each other. Not only do they compete and bring out the best in each other, they have talent and work ethic that will help bring them success in the upcoming season.
Woodley is most excited about getting started this season. It is time to get outside and play baseball. He believes that it has been a great winter, and is just ready to get outside and get started. He is looking forward to just winning games, and does not look at any game in specific as more important than another.
Senior Joel Musser shares coaches excitement, "I'm excited to see what happens because I think we can be really good and surprise a lot of people. We have a lot of depth that we didn't use to have, thanks to a good group of young players, and we have prepared very well."
With the Jackets season starting up in Florida this upcoming week, that means spring is right around the corner, which means warmer weather, and outdoor sports. The baseball team has plenty of  home games, so come out and support!