-Zach Bires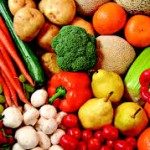 (Defiance, OH) The Defiance College cafeteria has been making strides to improve customer satisfaction on campus. Sodexo General Manager Becky Wright is especially excited about these improvements that the cafeteria has added, and looks forward to continuing features to give Defiance College students what they want.
Recently, the cafeteria has added three new cereals, now offering a total of six different options. These options include Granola, Honey Nut Cheerios, Reese Puffs, and the new additions of Lucky Charms, Trix, and Coco Puffs. Cereals are considered a significant addition because they are available to students for every meal.
In addition with the increased cereal variety, the cafeteria has added a panini maker to the deli line. This feature allows students to further customize the already offered sandwich/wrap options.
Likewise, another newly available lunch option is the yogurt, granola, and fresh fruit assortments on Mondays and Wednesdays. This seasonal feature comes in with the spring weather, a period where students tend to seek healthier options.
Furthermore, enhanced waters are another new addition to the cafeteria. Being a zero calorie, vitamin enhanced drink, health-conscious students now have more options to pair with their lunch. These new mindful flavors include blueberry pomegranate, watermelon, mango tropical, and grape.
Also, the cafeteria has several promotions coming up. Highlighting the schedule is the Texas Burger Eating Contest in April, where students will compete in eating a 5 lb. burger for free prizes.
In addition to the promotions, the cafeteria has several cooking demos on the way. These include adding foods such as fish tacos and chicken and black bean quesadillas. Sodexo is also planning on expanding deli options as springtime comes closer.
Sodexo General Manager Becky Wright states these demos are, "amazing, delicious, and something different for the students."
In other news, The Hive is now offering the chicken salad as a meal equivalency. No longer will students have to use additional funds or Munch Money for a healthier option.
The cafeteria has several plans for next year, but is open to listening on what type of changes they should consider. If students have an idea or request, they can contact Sodexo General Manager Becky Wright at Becky.Wright@sodexo.com.