Some of you may be wondering what there is to do in Defiance on these snow-covered winter days.  Well, this upcoming weekend has a lot of exciting events planned.
One event you can be involved with is the Student Veterans of America Organization. They are putting together Thanksgiving care packages for veterans. The organization is asking for donations of perishable food items and/or cash donations. They would like the care packages to have everything to make a full dinner and will include a voucher that can be turned into Jacob's Meats for a turkey. They are asking for items such as dehydrated instant potato flakes, canned milk, canned vegetables, cake mixes, and canned cranberry sauce. Donations can be taken to Defiance Hall 105 no later than Friday, November 22nd. Their goal is 12 complete dinners. So get out and get shopping!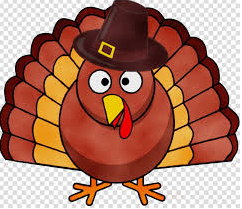 The community is invited to the Elks Lodge #147 for Bingo Night happening on Friday, November 22, 2019. Doors open at 6:00 pm and Bingo starts at 7:00 pm. Some prizes are 32″ tv, gift cards, home decor, and miscellaneous gift baskets.  Come out for a cheap night of fun and win prizes. There will also be a bake sale. The Elks lodge is located at 1760 Jefferson Ave in Defiance.
Another event going on this weekend is the Intramural Turkey Shootout. It was supposed to take place this weekend on Sunday, November 17th, but it was moved back to next weekend on November 24th due to meeting conflicts. If you are interested in participating, all you need to do is turn in a team roster by Friday, November 22nd.
If that's not enough of basketball, the men's basketball team takes on Kent State – Tuscarawas on Friday, November 22nd at 5:30 pm at Thomas Moore. Then on  Saturday, November 23rd at 1 pm, they will compete against Akron-Wayne Warriors in the Conner Classic Tournament.
Women's basketball also plays on the 23rd against the St. Mary Belles at 1 pm in Notre Dame, Indiana.
In other sports news, wrestling faces Baldwin Wallace away on Saturday, November 23rd. These games may be away, but you should definitely check out their live stream if you can't make it. Go yellow jackets!!
On Friday, November 22nd from 7:30-9 pm, the Young People's Theatre is presenting the Wizard of Oz. It will be held at the Stroede Center for the Arts. Tickets are $5 at the door and the performance will have you thinking "I'm not in Defiance anymore." For more info, visit their page here:  http://www.defiancearts.org/upcomingevents.html
Written by: Jordan Furko