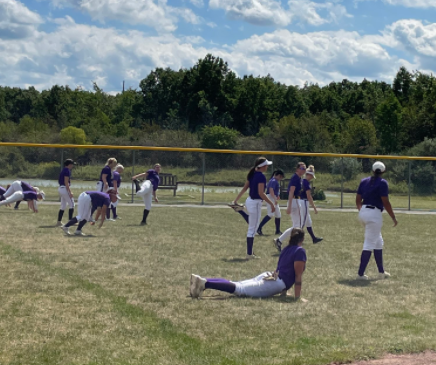 Written by: Elizabeth Patrick
Hello, my name is Elizabeth Patrick and I am currently a freshman at Defiance College. During the past couple of months, I've enjoyed getting to know new people and making new friends from all across the world.
While in high school, I learned that by being involved there are many more opportunities that can happen. For example, attending fun events and making life-long memories would not have been possible if it would not be for being involved.
In high school, I was very involved in my school's organizations and extracurricular activities. The activities that I was involved in include: National Honor Society, Student Government, Leadership, FFA, Ruriteen, 4-H, Junior Fair Board, pep band, marching band, concert band, bowling, swimming, and softball.
By being involved in these different activities, I was able to experience events that would not have been made possible if it would not have been for being in these activities.
Some of these events included: playing the national anthem at Cleveland Indians baseball games, going to NYC with the band and choir, and attending the National FFA Convention.
During my senior year of high school, I looked at a variety of different colleges including Heidelberg, Bluffton, Defiance, and Ohio Northern.
When I came to Defiance as a junior and attended a prospect softball camp, I immediately fell in love with the campus.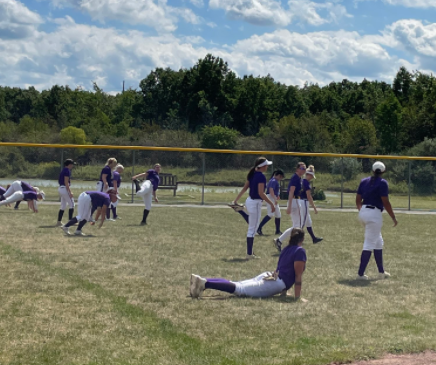 I truly liked the size of the campus, having all the stores and restaurants within a few minutes, the family atmosphere, and having the opportunity to pursue my dream of playing softball at the collegiate level.
Defiance also had so many activities, clubs, events, and sports that I could be involved with and make new friends and memories.
After meeting with all the different faculty, softball coaches, and touring the campus, I decided that Defiance College would be the perfect fit for me for the next four years.
At Defiance College, I am double majoring in Early Childhood Education and Special Education. Working with younger students and making a positive difference in their life has always been a dream and goal of mine and at DC, I volunteered as a pen pal for a McMaster project for the Local Independence Education Center Learning Community.
Also, I am involved in the Honors Program, Service Leadership Program, CRU (Campus Crusade for Crist), Catholics on Campus, and I write for The Defender.
By being involved in the Service Leadership Program, and the Honors Program, I am looking forward to meeting new people and attending fun events to help my community.
While being a part of these different clubs and organizations, I am also a member of the softball team.
As a result of being on the softball team, I have had the opportunity of immediately having a group of girls that I know and can rely on. By being on the softball team, I was able to work at Mudhens games and a concert selling concessions.
By being involved in several clubs and groups, I have truly enjoyed my experience so far here at Defiance College and cannot wait to see what the future holds for me.